Reunion Location
18240 East 104th Ave. Suite 205 Commerce City, CO 80022
Welcome to Our Newest Location!
Welcome to Peak Martial Arts in Reunion, Colorado. Peak Martial Arts first opened in Thornton in 2005 with our family-owned and operated flagship location. We are proud to now offer a second family-owned and operated training location in Commerce City, Colorado, in the beautiful Reunion neighborhood. This convenient location brings our awesome family-oriented training to the residents of Reunion, without a long commute to reach the studio! Our clean and modern facility features training mats from Zebra athletics, which provide the safest and most stable surface for all types of martial arts practice. Additionally, we use state-of-the-art training equipment from Century Martial Arts, including target pads, body shields, heavy bags, Wavemaster trainers, plyo jump boxes, kids' training equipment, adult conditioning equipment, and more. Parents are encouraged (when restrictions are safe!) to join us in our parent gallery which offers an uniforms and training gear available on-site, comfortable parent seating, wi-fi, and a water fountain. Classes are offered five days a week, and with our flexible class schedule, planning your weekly classes is easy and convenient. We also offer affordable and flexible tuition packages with discounts for families and NO CONTRACT REQUIRED.
Traditional Martial Arts, Life Changing Results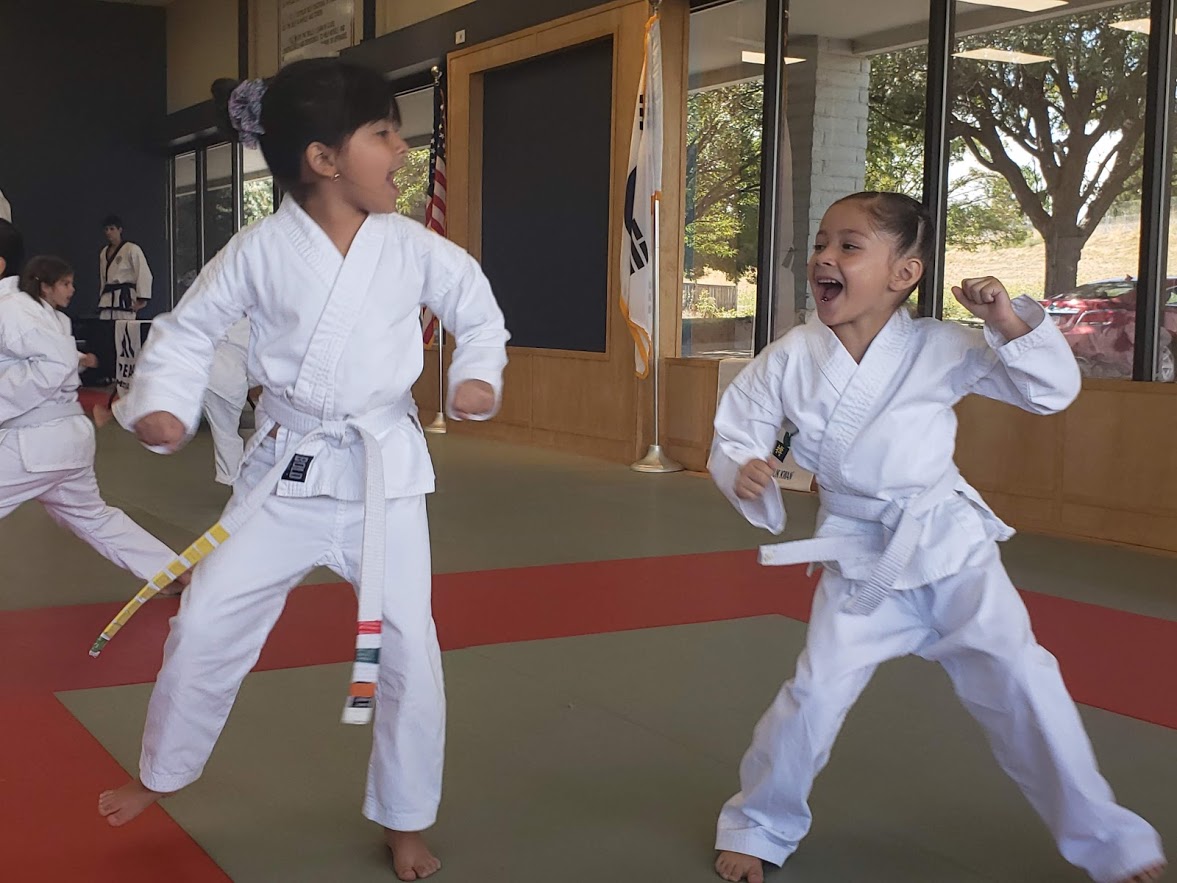 SKILLZ Curriculum
At Peak, we believe that the family that kicks together, sticks together! Whatever the age and ability of your family members, Peak has a class for everyone! Starting at age three, we offer SKILLZ Child Development Classes. At this time, we offer three levels of SKILLZ classes – Early SKILLZ for ages 3-4, Basic SKILLZ for ages 5-6, and Core SKILLZ for ages 7-9. Each set of SKILLZ curriculum is focused on age-appropriate class plans and drills. Each set of curriculum is also specifically designed to work with the unique physical, intellectual, emotional, and social developmental stages of each age group. With the help of child psychologists and other child development experts, SKILLZ curriculum is sure to help your child grow as a person and as a martial artist!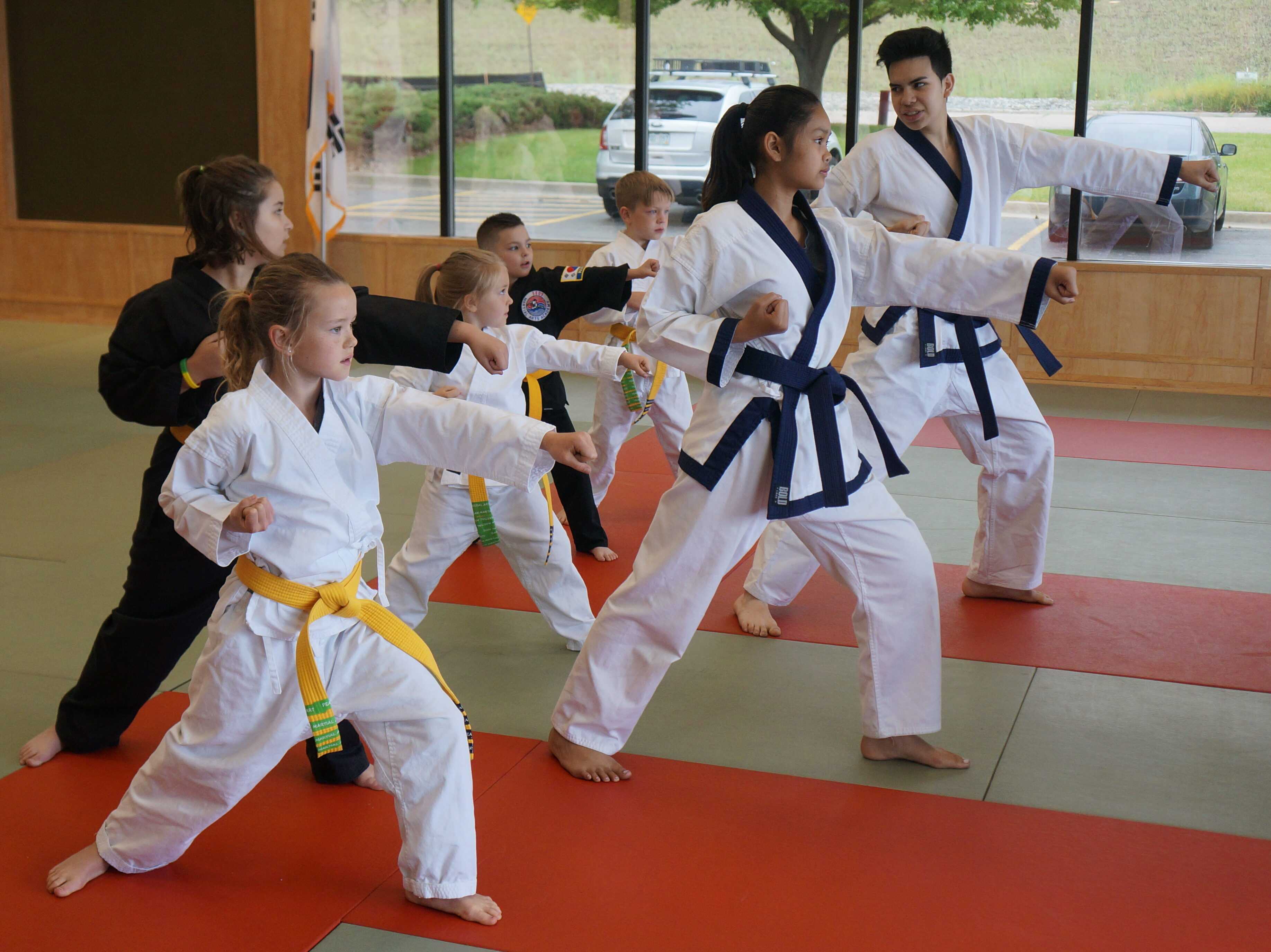 Soo Bahk Do Korean Martial Arts
For our adult students, families, and older children (starting at age seven), we offer training in the traditional martial art of Soo Bahk Do. This versatile Korean martial art style can be beneficial for both beginners and more seasoned athletes. It is a great style for families to practice together, and our Soo Bahk Do students learn so much beyond just basic kicking and punching! Students learn the important values of confidence, self-control, integrity, focus, perseverance, and so many more. On the physical side, students will practice breathing techniques, and enjoy increased flexibility, balance, and better core and muscle strength overall. As students reach more advanced levels, they learn increased awareness and power in their training by connecting their breathing to their movement, and begin to feel a connection to the earth by channeling internal and external energies through their training. Peak Martial Arts is a member of the International Soo Bahk Do Federation, which means that all of our members are recognized worldwide as martial arts practitioners. The Soo Bahk Do Federation also provides extra training events each year including seminars with high-level master instructors, national competition opportunities, and international events. We offer classes that allow parents to train with their children, and will look to add-on adult specific classes as the need increases.
Ready to Start Your Journey to Black Belt Excellence?
At Peak, we strongly believe in our unique approach to martial arts instruction through a base of child development, combined with fun and challenging traditional martial arts training. This system provides the ideal path for all students to "Reach the Peak" of success and to excel both in life and in our program!