Reach For the Peak with Our Martial Arts Classes for Kids
A Children's Martial Arts Program that Goes Beyond Kicking and Punching
At Peak Martial Arts our instructors aim to take ordinary kids and turn them into extraordinary teens and adults. Our youth program teaches values and principles that will stick with your children their entire lives. Soo Bahk Do not only will teach your children practical self-defense techniques, but also instill in them self-discipline, self-confidence, and self-respect. These Moo Duk Kwan principles with stay with them beyond our training floor and drive dramatic improvements both at home and at school. You'll be amazed at how well rounded our students are compared to other kids their age.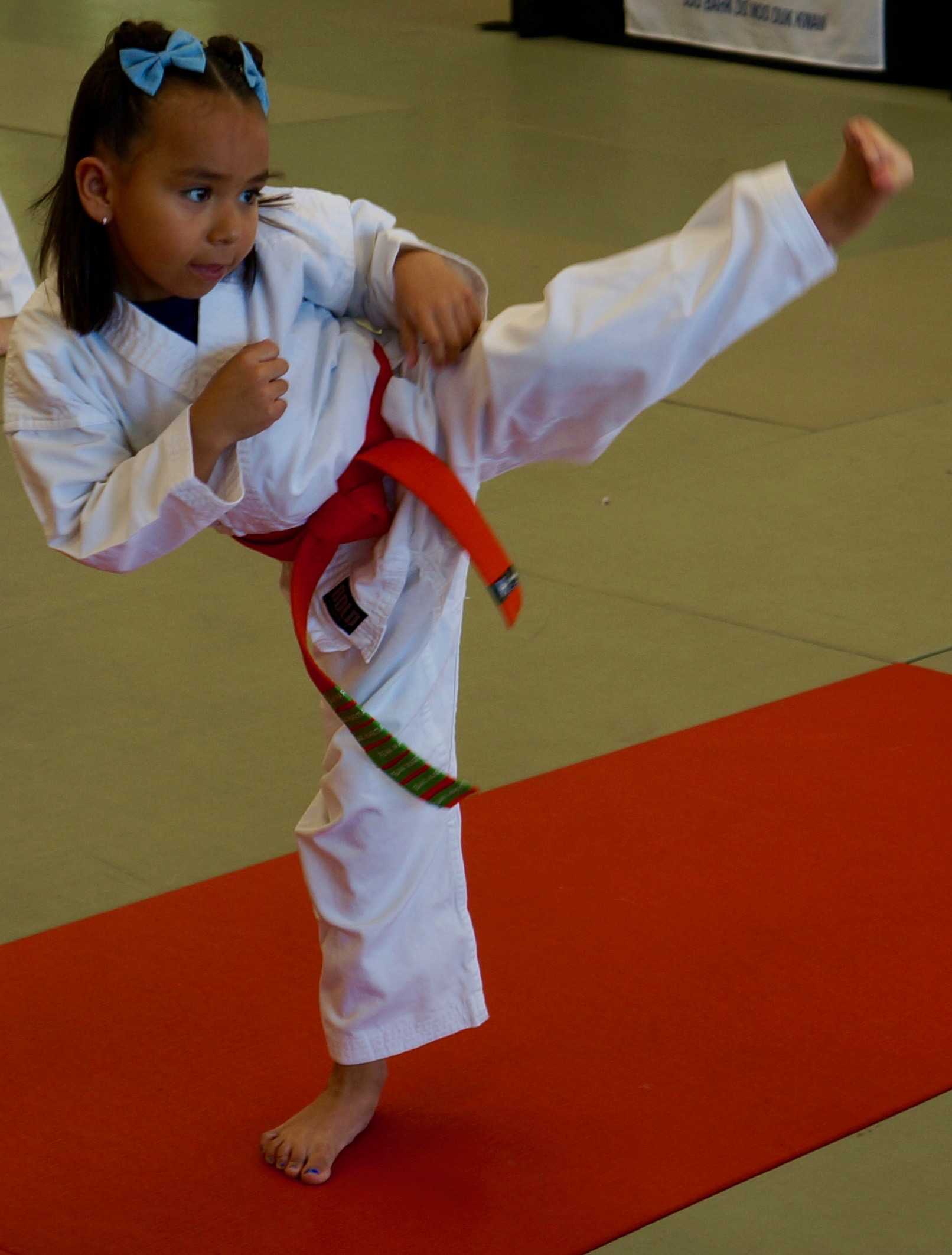 Why Choose Peak Martial Arts
Our track record speaks for itself. Our students perform better in school, behave better at home, and develop personal excellence. Our award-winning youth martial arts program is specially designed to provide our students with skills that will last a lifetime. Peak Black Belts are:
136% more likely to graduate from high school

147% more likely to go to college

98% more likely to be more disciplined
Our youth self defense programs are not only a great way to give your child a headstart in life, but will have them asking when their next class is over and over again.
What to Expect From Our Youth Martial Arts Program
We offer multiple 45 minute martial arts classes for kids at convenient times 6 days a week. Our high energy kids martial arts classes are a great mixture of fun, physical fitness, and personal development. During kids self defense classes our students:
Develop an understanding for Soo Bahk Do techniques

Improve their coordination and flexibility

Learn practical self-defense
As your child continues their training they will begin to develop into skilled athletes who can overcome almost any challenge put in front of them. Not only will we contribute to your child's weekly exercise needs, but it will also help them increase their endurance, agility, and overall fitness. Our children's martial arts program will improve your child's self-confidence, self-discipline, and self-control as they continue on the path to Black Belt. They'll take the lessons they learn with them as they grow into strong and confident adults. Prepare your child for life by starting them down the path to become a world class Black Belt!
Why Soo Bahk Do is the Best Style of Martial Arts
One of the most important things for children to develop when they are young is a system of core values. Soo Bahk Do is not only a great way to keep your child healthy, but our values teaching is at the core of everything we do. Your child will develop values such as:
Perseverance

Self-Control

Determination
Honesty

Humility

Integrity
Tiny Tigers & Little Dragons
Ages 3-6 Years Old

Unlimited Curriculum Classes

Family Discounts Available

One-Time Invitation to Speciality Class

No Contract
Dan (Black Belt) Program
Ages 7 and Up

Unlimited Curriculum Classes

Unlimited Speciality Classes

Family Discounts Available

Access to Private Lessons

Access to Special Events

No Contract
Elite Program
Unlimited Curriculum Classes

Unlimited Elite Specialty Classes

Vouchers for Free Private Lessons

Discounts on Retail Purchases

Discounts on Special Event

Access to Tournament Training

Access to STORM Training

No Contract
Ready to Start Your Journey Towards Black Belt Excellence?
As one of the best martial arts programs for kids in Colorado, Peak Martial Arts is ready to take you from a basic white belt to a one of a kind Black Belt. With self defense classes for kids 6 days a week, there's nothing stopping you from Reaching for the Peak. Our awesome team of staff and highly-trained instructors are familiar with the needs of all types of kids and are ready to help you embark on your path towards Black Belt Excellence. If you are in search of excellent martial arts for children in the Thornton Northglenn, or Westminster area, you will find it at Peak Martial Arts!