Reach For the Peak with Our Family Martial Arts Classes
A Martial Arts Program Like No Other!
As one of the premier martial arts schools in Colorado, Peak Martial Arts takes prides in its ability to ordinary students into world class Black Belts. We teach the traditional Korean style of Soo Bahk Do, which places a great importance on building a strong foundation of core values while teaching effective self defense techniques.
Our family martial arts classes are designed to not only teach practical self-defense, but also be a great way for families to bond together. Martial arts is one of the few sports where a family can actually train together. Our high energy and engaging classes have something for every member of your family. The family that kicks together, sticks together. Try out one of our karate lessons in Thornton for free and see why our program is the best in Colorado.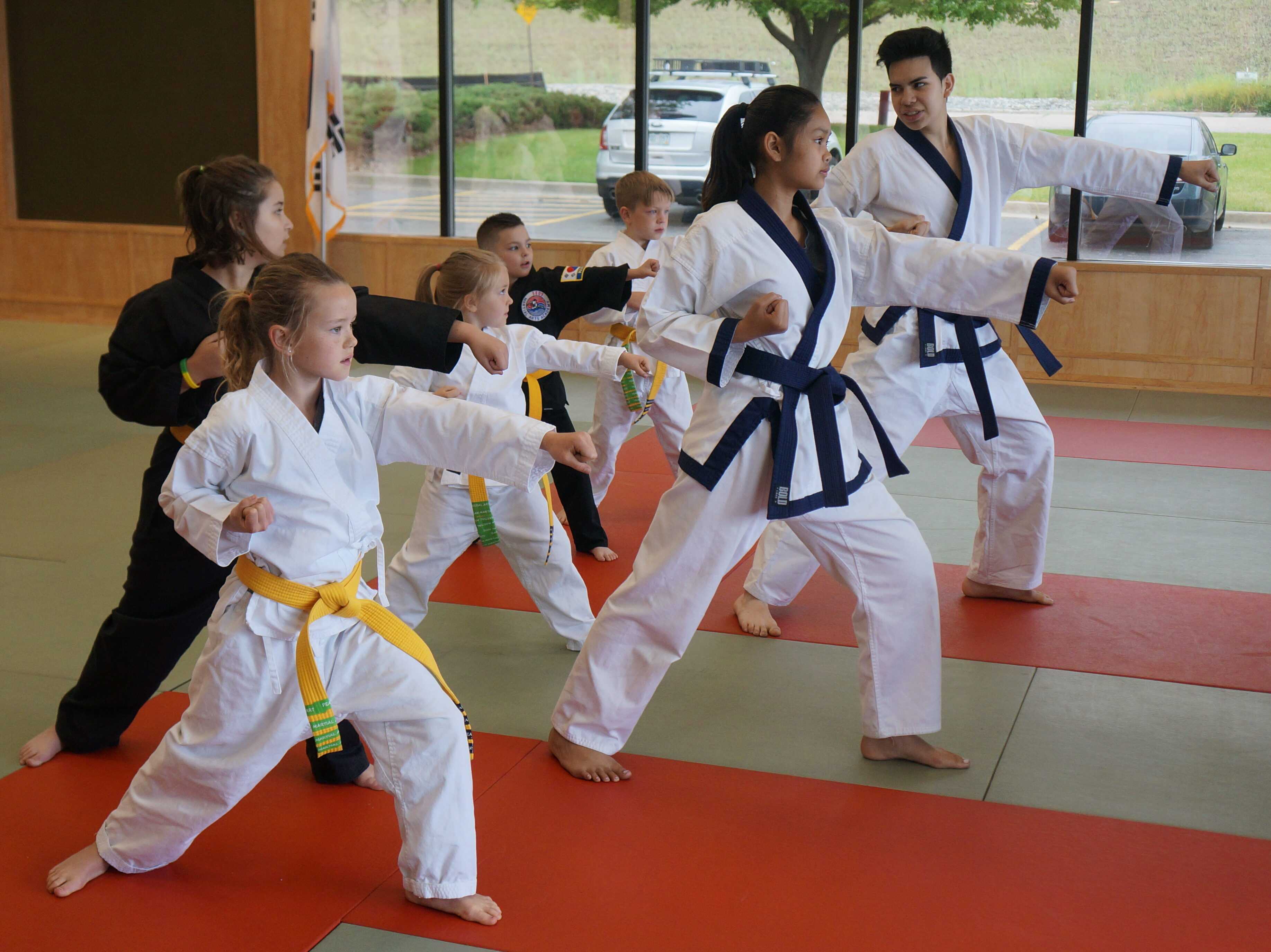 Why Choose Peak Martial Arts
We don't just teach any ordinary martial arts classes. We strive to provide all of our students with a warm and welcoming family environment with:
High Energy Fun

Classes for kids as young as three

Classes for families to train together
Engaging and comprehensive self defense

Focus on Personal Growth

Award Winning Instructors
What to Expect From Our Martial Arts Classes
We offer local martial arts classes for all ages with multiple training sessions six days a week. Our 45-minute classes are designed to not only be a great work out, but also a fun time for the entire family. We have several affordable martial arts class options that can be tailored to fit the needs of any family. Whether your child is in preschool, elementary, middle, or high school or you're just a kid at heart, we have a program that's right for you.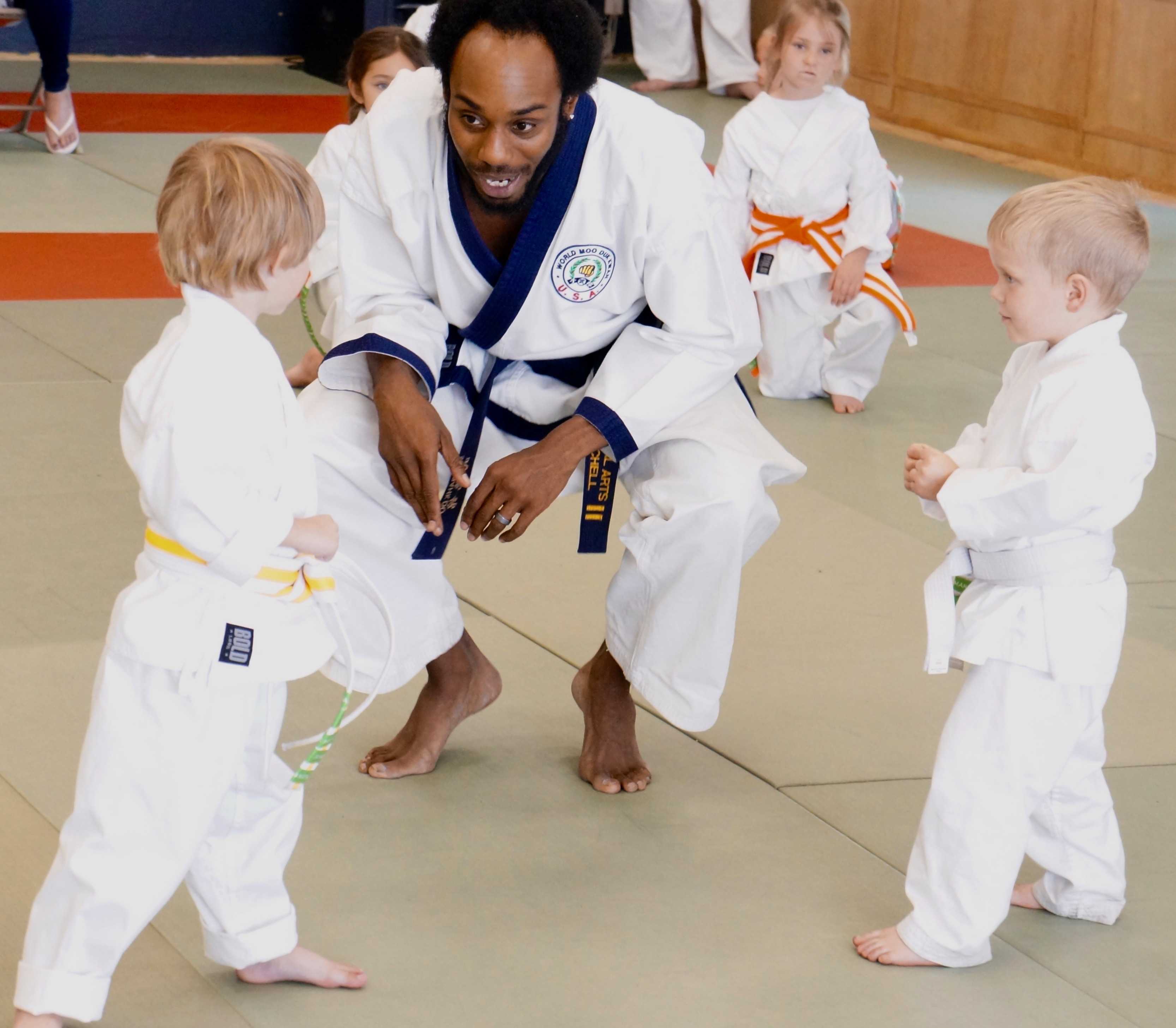 Little Dragons & Tiny Tigers
Our Little Dragons and Tiny Tigers programs are designed for children ages 3-6 years old. During these 30-45 minute classes, students will learn the fundamentals of balance, coordination, focus, and group participation. These classes also introduce these students to martial arts basics.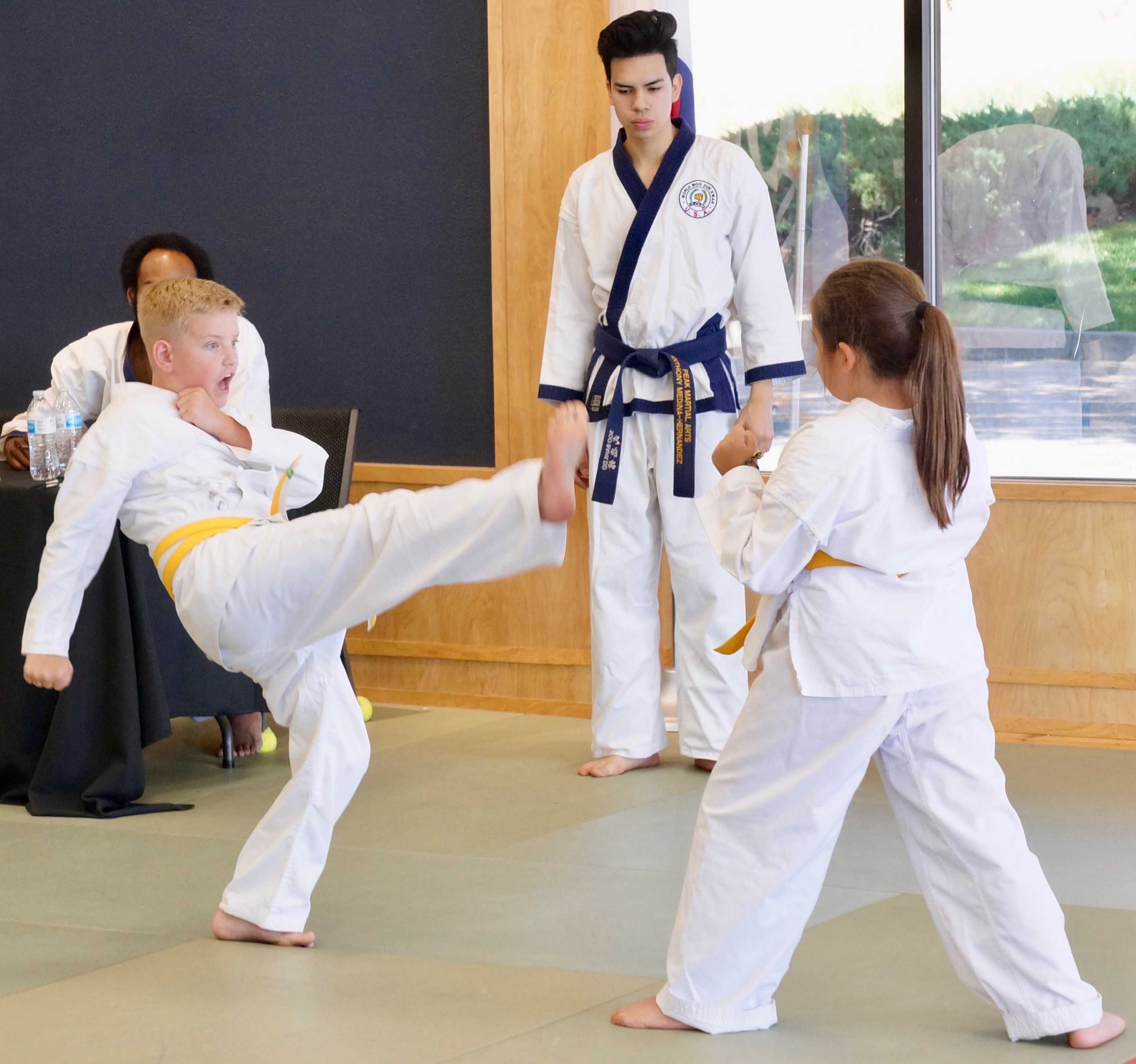 White Belt & Beginners Program
Our beginner classes are designed to provide an introduction to basic Soo Bahk Do techniques and principles. During these martial arts classes, our students will participate in a wide range of activities from high-energy kicking drills to traditional forms to basic self-defense techniques. They will also begin to develop a strong sense of self-confidence and discipline. These classes are also a great opportunity for families to train together.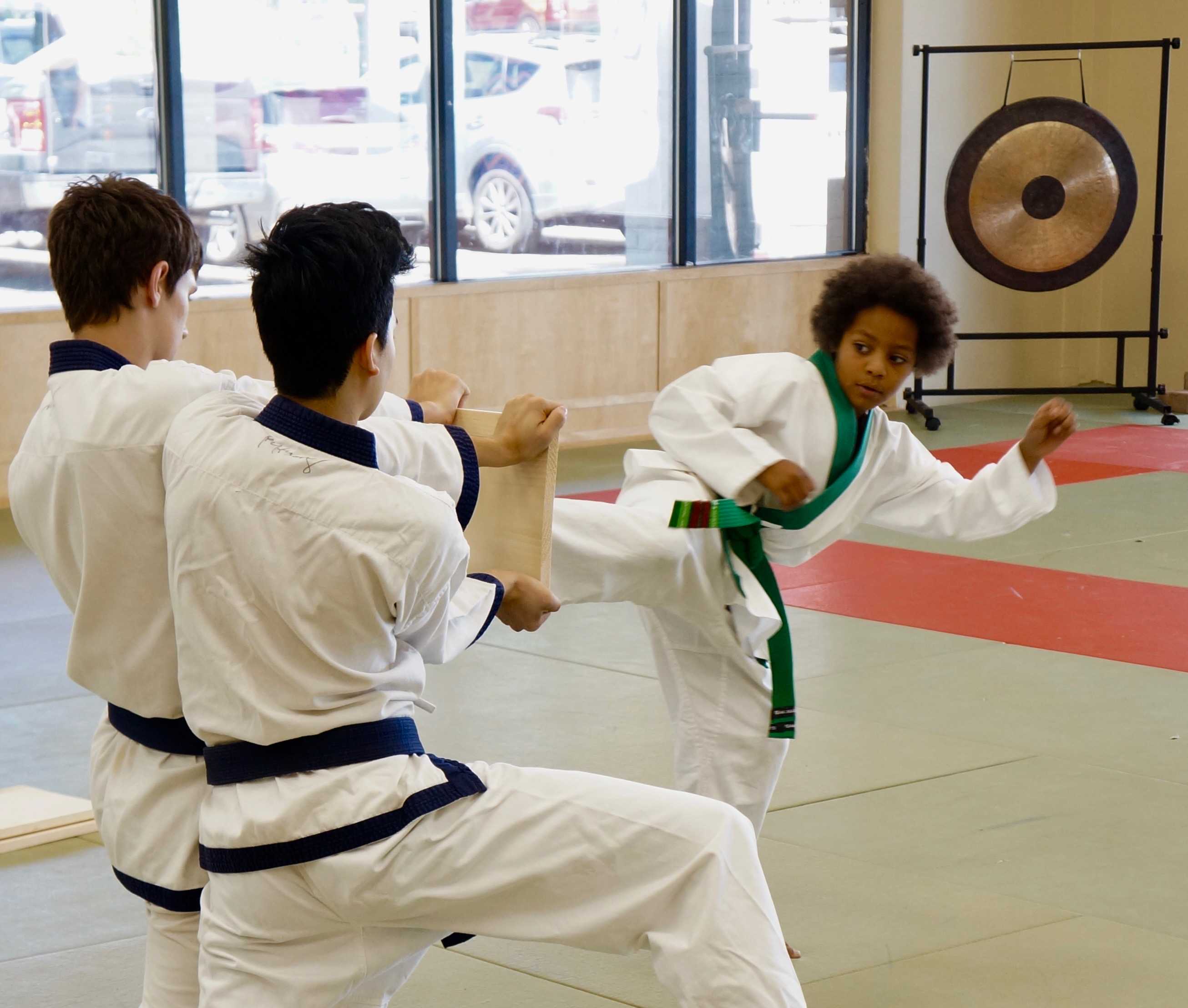 Intermediate Classes
After 6-8 months of training, students will advance to the next stage of their training. These intermediate martial arts classes are where our students begin to refine their martial arts techniques, and begin to gain a real understanding of the important values of perseverance and courage. Our instructors begin to emphasize the connection of techniques to their applications, and help students gain a greater awareness of their bodies that will soon be needed to train at an advanced level.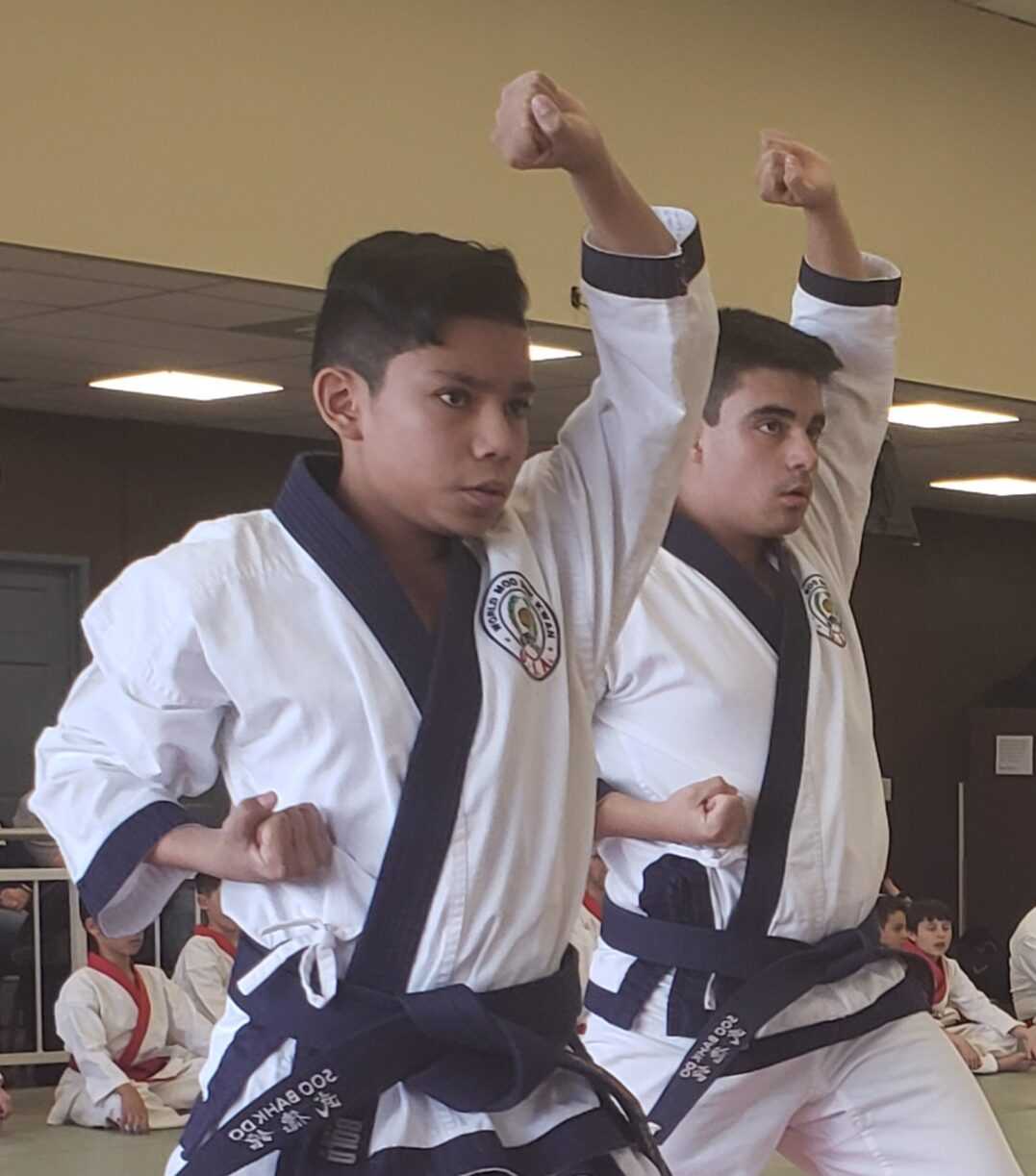 Advanced & Black Belt Classes
After two and a half years of training, our students advance red belt and their final stage of training before earning their Black Belt. These classes are designed to push our students so they are prepared for their regional Soo Bahk Do Black Belt Testing. Students at this level are developing a full understanding of what it means to be a martial artist and how to constantly improve themselves, other around them, and their community. Advanced students enjoy constant growth and measurable development in preparation for the beginning of their journey as a Black Belt.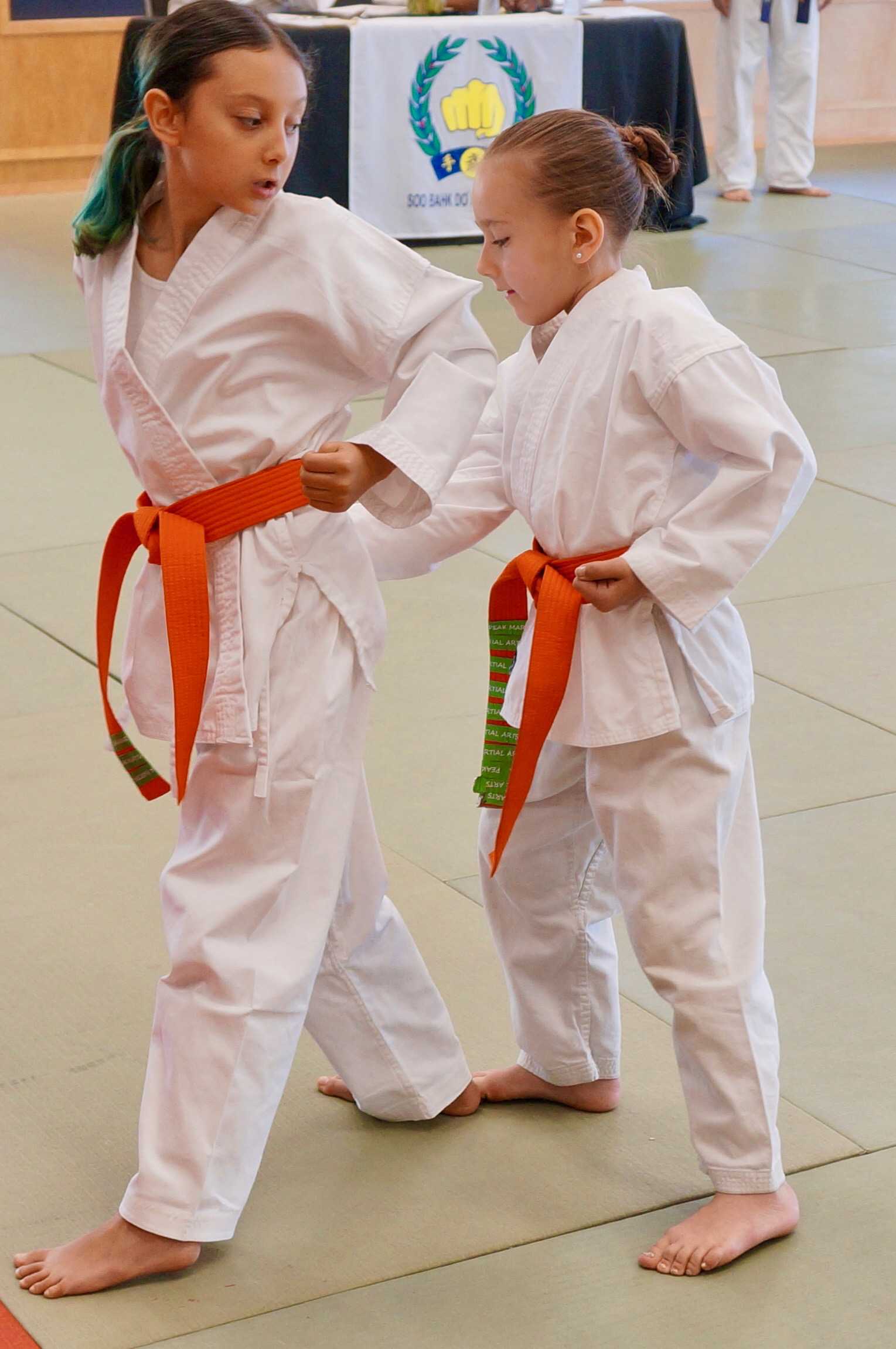 Why Soo Bahk Do is the Best Style of Martial Arts
When comparing different types of martial arts classes, you will find that Soo Bahk Do is one of the most versatile styles. Soo Bahk Do training increases balance, flexibility, and overall fitness. Students also develop a strong foundation of values that help them achieve excellence in their training and in life. Soo Bahk Do is the ideal martial art because:
Utilization of natural movements makes learning easier

Curriculum is taught at a flexible pace to accommodate all skill levels

International network of instructors for support
Introductory Program
Unlimited Curriculum Classes

$40 Family Discount

Access to Private Lessons

One Time Invitation to Speciality Class

No Contract
Dan (Black Belt) Program
Unlimited Curriculum Classes

$50 Family Discount

Discounts on Private Lessons

Access to Special Events

Unlimited Black Belt Speciality Classes

No Contract
Elite Program
Unlimited Curriculum Classes

$60 Family Discount

Discounts on Retail Purchases

Discounts on Special Events

Unlimited Elite Speciality Classes

No Contract
Ready to Start Your Black Belt Journey?
As one of the best martial arts schools in Colorado, Peak Martial Arts is ready to take you from a beginner white belt to a world class Black Belt. With affordable martial arts classes 6 days a week, there's nothing stopping you from Reaching the Peak. Our professional team of staff and highly-trained instructors are familiar with the needs of all types of students and families, and are ready to help you embark on your path towards Black Belt Excellence. If you are in search of excellent local martial arts for families in the Thornton Northglenn, or Westminster area, you will find it at Peak Martial Arts!