Kindergarten and Preschool Martial Arts Classes
A World Class Kindergarten and Preschool Martial Arts Program
Many parents may think that toddlers, preschoolers, and even kindergarten students are too young for martial arts. At Peak, we believe the opposite! Kids ages 3-6 are very open and ready to learn, and ready to have fun! Our toddler martial arts classes, and preschool/kindergarten martial arts classes are high-energy and structured around the idea that small children learn best through play. Our littlest students can grow and flourish in their martial arts training while still having tons of fun!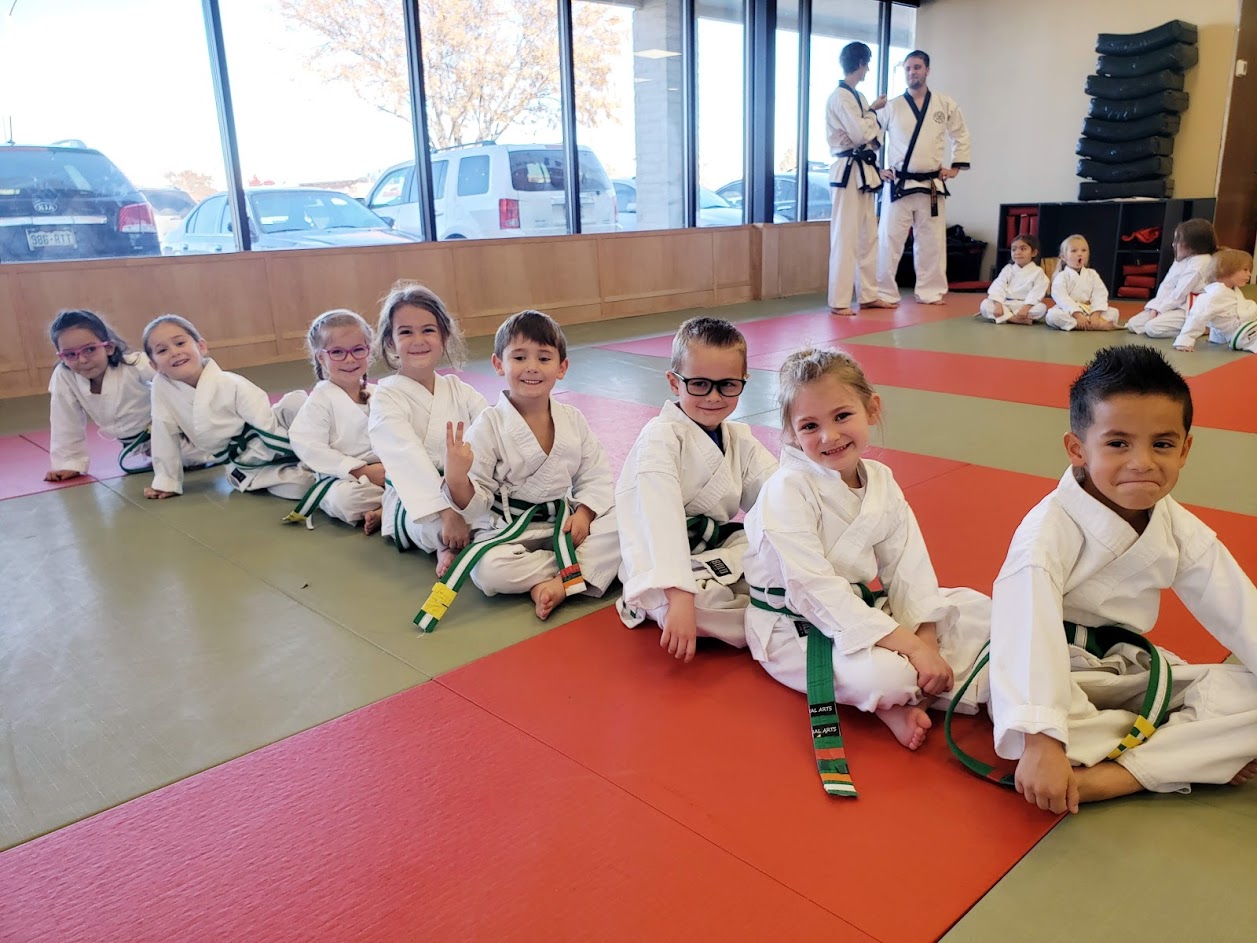 Why Choose Peak Martial Arts
Our unique preschool martial arts programs and kindergarten martial arts programs combine the idea of learning through play with important values teaching in the areas of respect, focus, and confidence. Our Peak Martial Arts preschool and kindergarten martial arts programs are perfect for any child age 3-6 years old. These programs offer:
High-Energy Fun

Experienced and Patient Instructors

Development of Important Motor Skills
Age-Appropriate Values Education

Two Levels of Training to Promote Continuous Growth

Flexible Class Times Up to 6 Days a Week
What to Expect From Our Kindergarten and Preschool Martial Arts Classes
Our preschool and kindergarten martial arts programs provide an important foundation for children to develop into amazing martial artists. These self-defense classes for four to six year olds have produced some of our most talented Black Belts. Outside the martial arts school, our programs teach children how to be good academic learners and to be helpful within their family and community. Learning in a focused group setting prepares these young students to not only excel in their martial arts training as they get older, but also prepares them for a preschool or elementary school classroom.  Our instructors are experienced and highly qualified in working with young students, and are familiar with the needs of these young students. Parents will enjoy watching their children grow stronger physically and mentally, and our two levels of training for these age groups ensure that students will stay engaged while making amazing progress.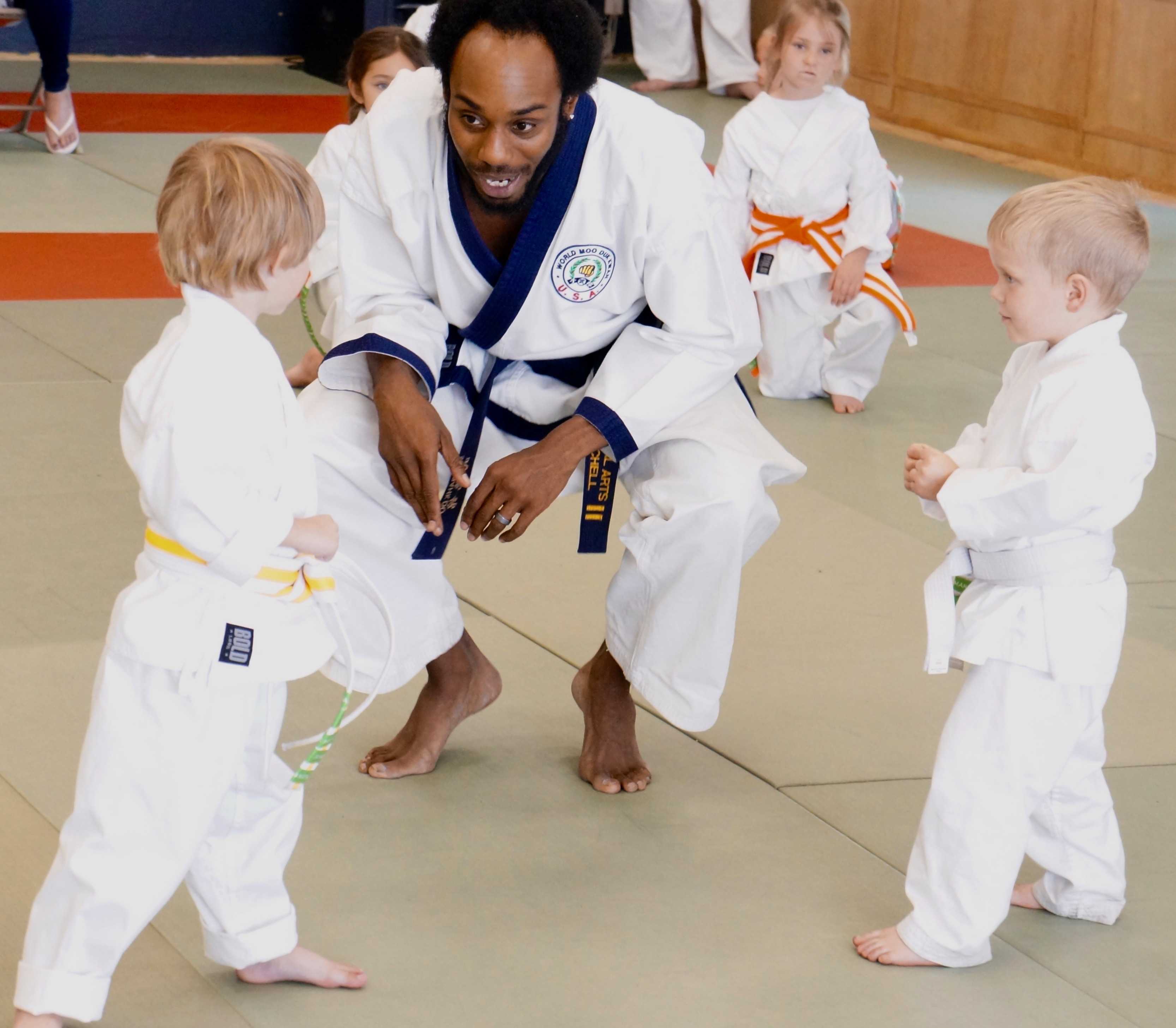 Tiny Tigers: Ages 3-4
Many schools don't offer martial arts classes for three-year-olds, or even martial arts classes for four-year-olds. At Peak, we love our tiniest students! These little ones participate in 30-minute classes with constant movement and lots of energy. These toddler martial arts classes offer an introduction to martial arts techniques, and teach students the fundamentals of balance, coordination, focus, and group participation. We are confident that your child will walk away from these self-defense classes for toddlers with not only a smile on their face, but also a basic understanding of how to defend themselves.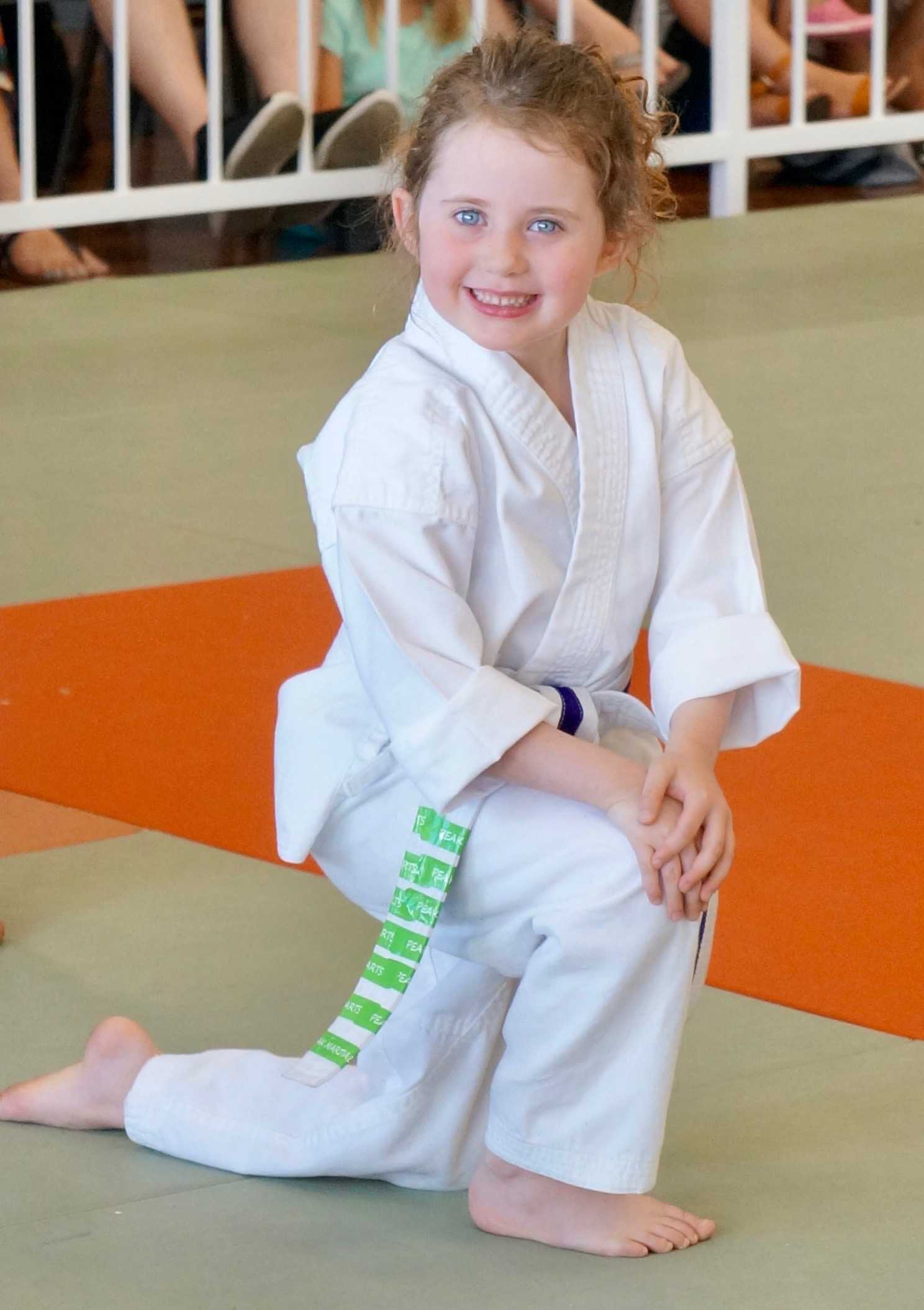 Little Dragons: Ages 5-6
Preschool martial arts programs can also be difficult to find, but we have a special program that will transition your child from training through preschool to kindergarten and beyond. ·Children in our martial arts classes for five to six year olds train in 45-minute classes to build attention span and endurance. Development of martial arts skills is also very important at this level, and a balance of fun and focus is used to promote self-discipline. Students who start their training as Little Dragons excel in their Black Belt training, as well as in many other aspects of life.
Why Soo Bahk Do is the Best Style for Preschoolers
Soo Bahk Do is a versatile style of martial arts that can help your child grow both physically and mentally. We don't offer just any karate class for preschoolers, Soo Bahk Do classes enables younger children to thrive with the challenges and progress they will enjoy as a part of their training. Soo Bahk Do training offers these awesome benefits:
Utilization of natural movements makes learning easier

Self-defense for preschoolers and kindergarteners

Focus on important values and principles
Tiny Tigers & Little Dragons
Ages 3-6 Years Old

Unlimited Curriculum Classes

$40 Family Discount

One-Time Invitation to Speciality Class

No Contract
Dan (Black Belt) Program
Ages 7 and Up

Unlimited Curriculum Classes

Unlimited Black Belt Speciality Classes

$40 Family Discount

Access to Private Lessons

Access to Special Events

No Contract
Elite Program
Unlimited Curriculum Classes

Unlimited Elite Specialty Classes

$60 Family Discount

One Free Private Lesson Per Year

Discounts on Retail Purchases

Discounts on Special Events

No Contract
Is Your Child Ready to Start Their Martial Arts Journey?
As one of the best preschool martial arts programs in Colorado, Peak Martial Arts is ready to take your child to the next level both in their martial arts training and at home. With martial arts lessons offered up to 6 days a week, it will be always be convenient for your family to Reach for the Peak. Our experienced team of staff and highly-trained instructors are familiar with the needs of all types of students and families, and are ready to help you embark on your path towards Black Belt Excellence. If you are in search of excellent preschool, kindergarten or even toddler martial arts classes in the Thornton Northglenn, or Westminster area, you will find it at Peak Martial Arts!