COVID-19 Safety Information
At Peak Martial Arts Academy, we are committed to the safety of all our students, parents, and instructors. We want to continue to serve our students and help them achieve their goals, while providing a safe learning environment. In accordance to the
Tri-County Health COVID guidelines, we have re-opened our Dojang for in-person classes while continuing to offer online learning opportunities.
New In-Person Class Requirements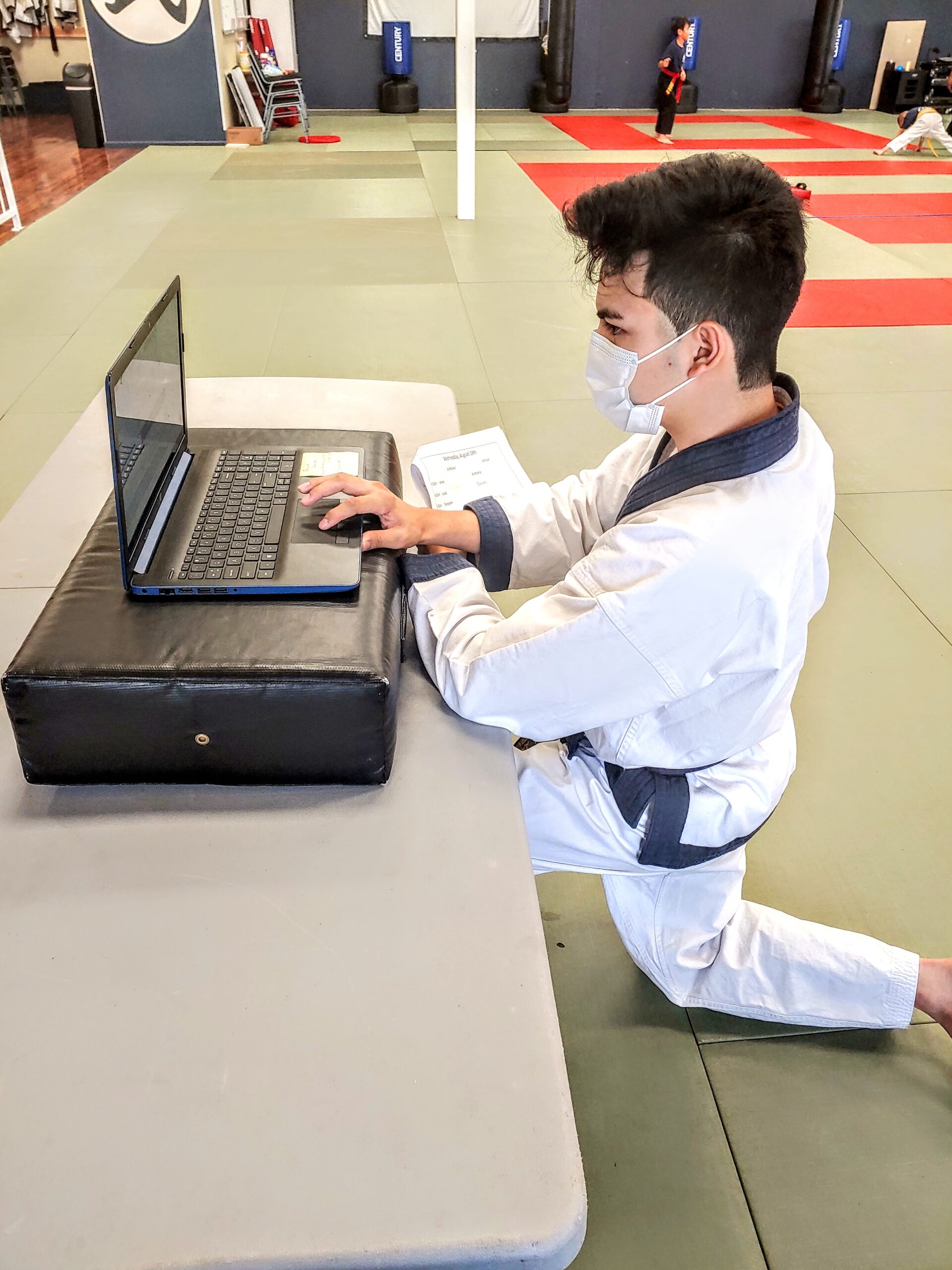 Students can choose to attend two group lessons, two private lessons, or one of each every week. Both group lessons and private lessons will require ADVANCE REGISTRATION, which will now be done through the Life Skill Martial Arts app. Please follow these steps for class registration:
1. Visit the following link on any electronic device (through a web browser, not through the mobile app):
https://www.mystudio.academy/Mobile/?=peakfamily/4293///1591250286
2. Enter our school access code. 
3. If you are not already registered to the app, you will need to create a free account
4. From the app's main screen, click on the three "menu" lines at the top of the page
5. Choose "Class Schedules"
6. Choose the category that matches your belt rank and desired type of class (ie "Red Belt Group Class" or "In-Person Private Lesson")
7. Choose your desired class date and time
8. In order to add a new participant, you will need to register for the "Dan Program" membership through My Studio, which is completely free. Please follow the given steps to complete your membership registration.
9. Once you have registered all participants, you will be able to finalize your class sign-up!
10. You should receive an email confirmation with your chosen class date and time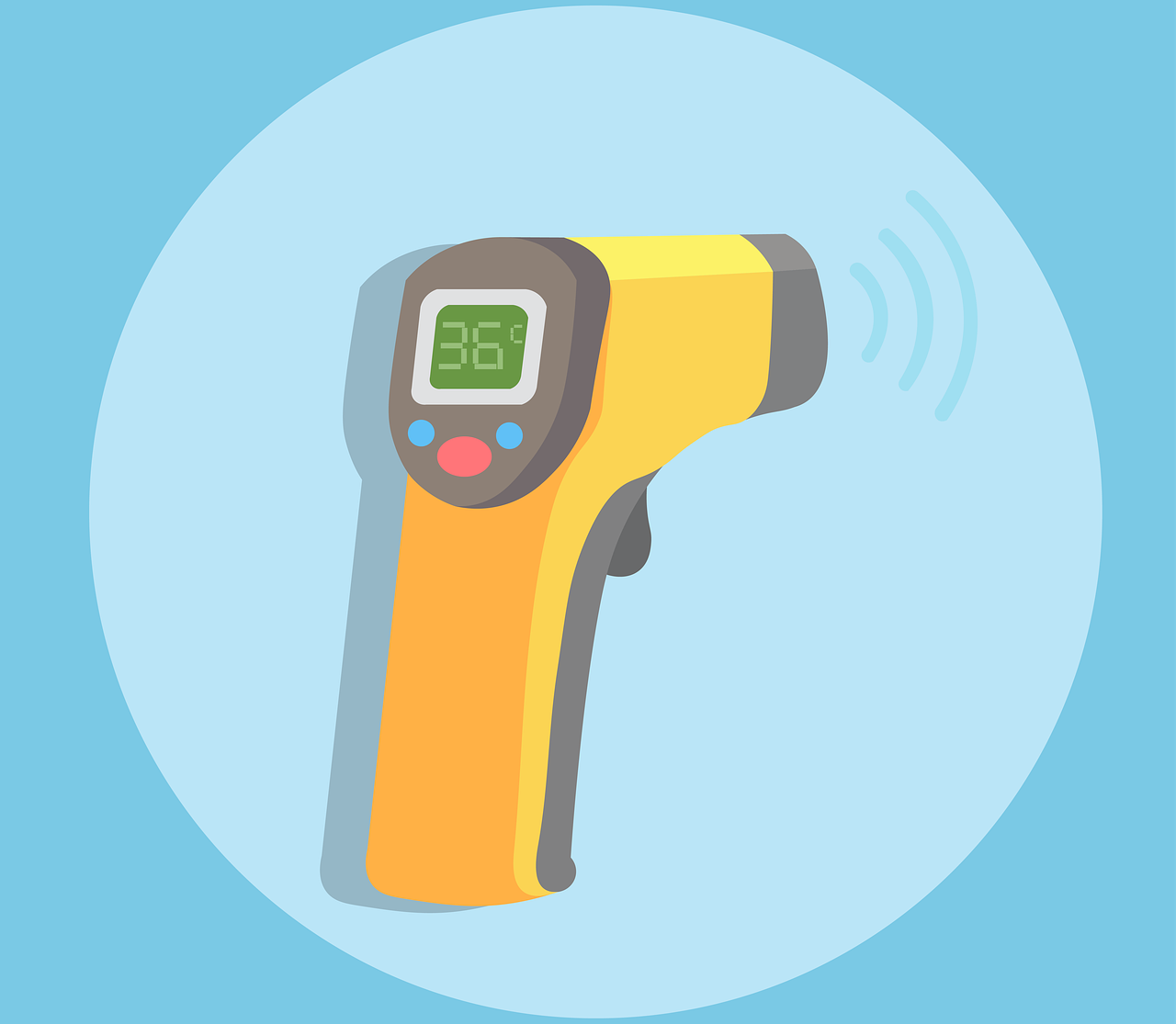 Temperature Checks & Hand Washing
All students will have their temperature taken at the entrance with a no-touch forehead thermometer before they are allowed to attend their lesson. Students with a fever will be asked to leave, as will any students with a noticeable and persistent cough. From there, all students will be required to wash their hands and apply hand sanitizer before starting their lesson. Students will also have the opportunity to wash their hands and/or use hand sanitizer again before leaving.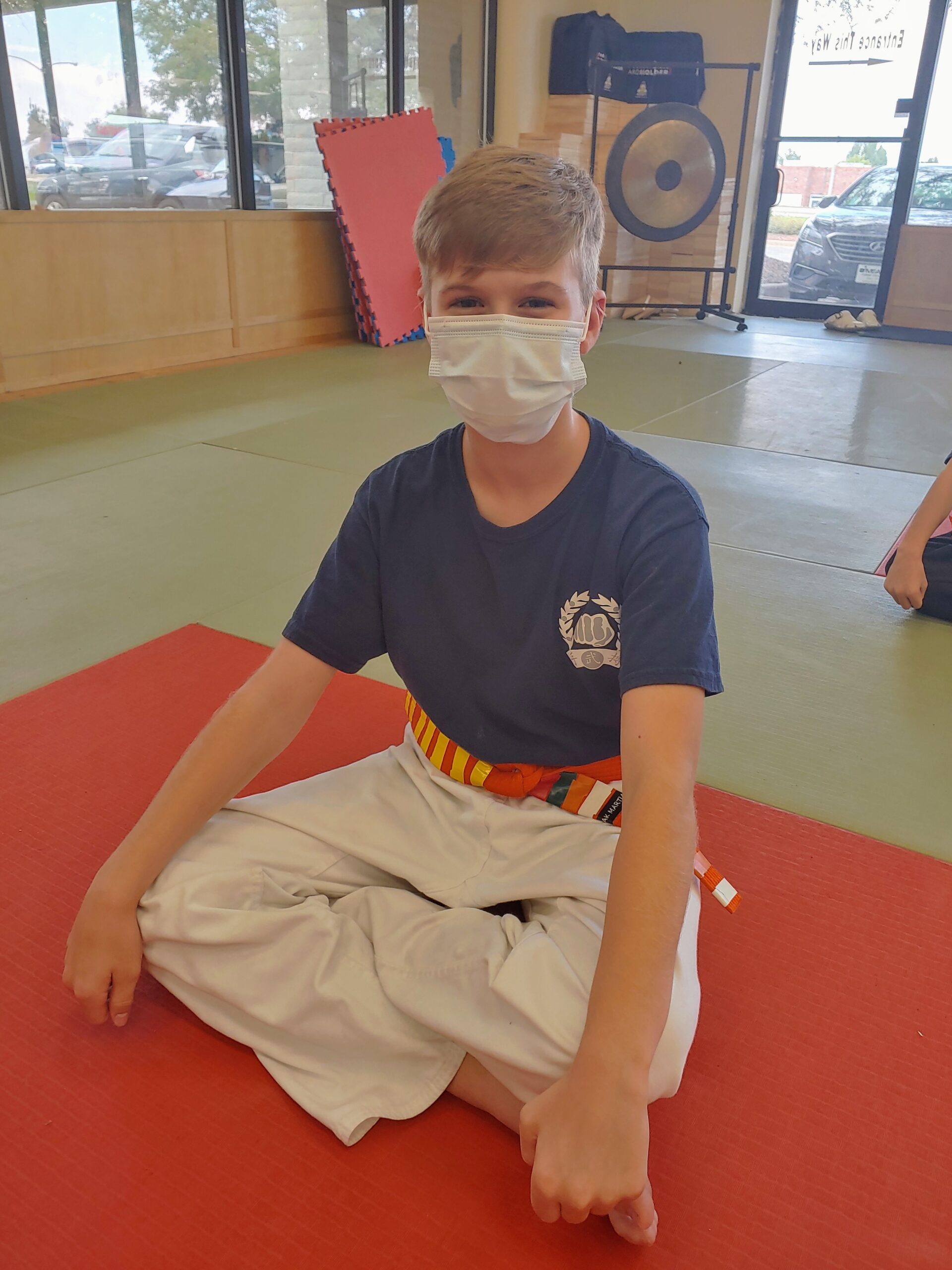 Colorado's Governor Jared Polis has announced a new mask ordinance for all of Colorado, requiring that face masks be worn in all public settings. We take the health and safety of our students and parents seriously, and we also want to be sure that we are in accordance with the new requirements. All parents and students over the age of 10 will be required to wear a face mask at all times while inside the Peak facility. We understand that face masks, while helping to prevent the spread of disease, may make training more difficult for some students. To help ensure the safety and support the performance of our older students, we will be keeping our building cool and our AC fans on at all times during classes to maximize airflow. We ask that you provide your own mask if possible, but we will have some masks available at the front desk for those who may need them. Thank you for your understanding and support in helping us stay safe and stay in line with state ordinance. 
We will be offering an amended schedule of 45-minute small group lessons, as well as shorter 20-minute in-person private lessons. In accordance with state mandates, classes will be limited to a maximum of 12 participants. Students and instructors are required to remain 6 feet apart at all times. We have invested in new training equipment so each student will be able to utilize their own Wavemaster punching bags. 
Parents of students will also be required to remain outside. They can watch their students from any of the many windows surrounding our training floor from the side walk or from inside their cars. 
Our changing room area is also closed until further notice. All students are required to to come to class in their training uniform.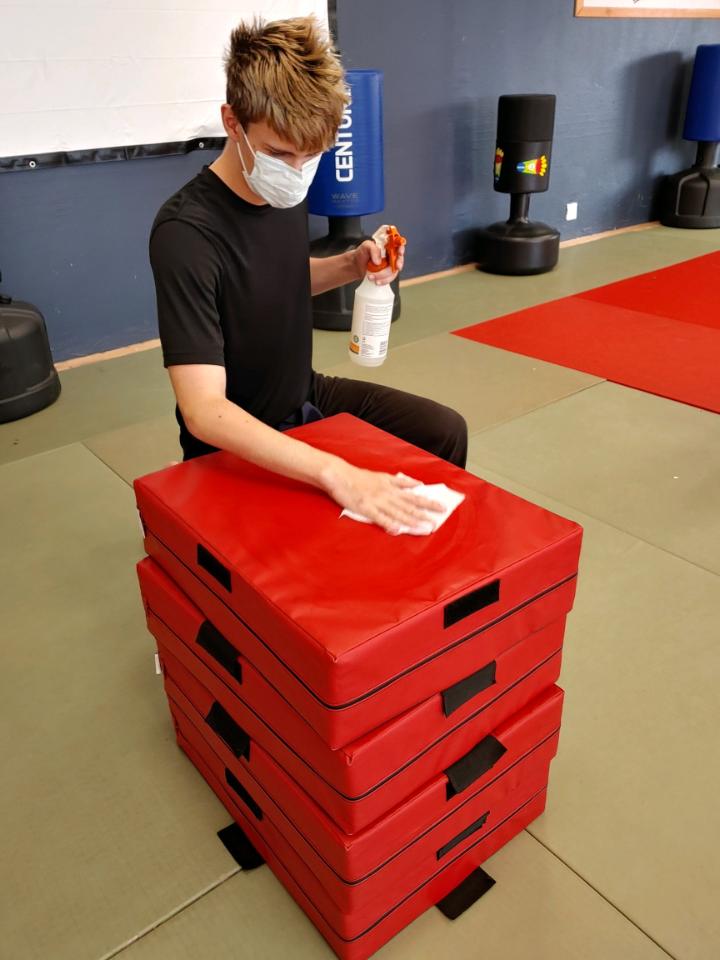 To limit the spread of germs and the spread of the cornavirus infection, our staff will be wiping down all equipment after every use. We will also be wiping down the bathroom door handles and faucets, as well.
Online Classes and Training Resources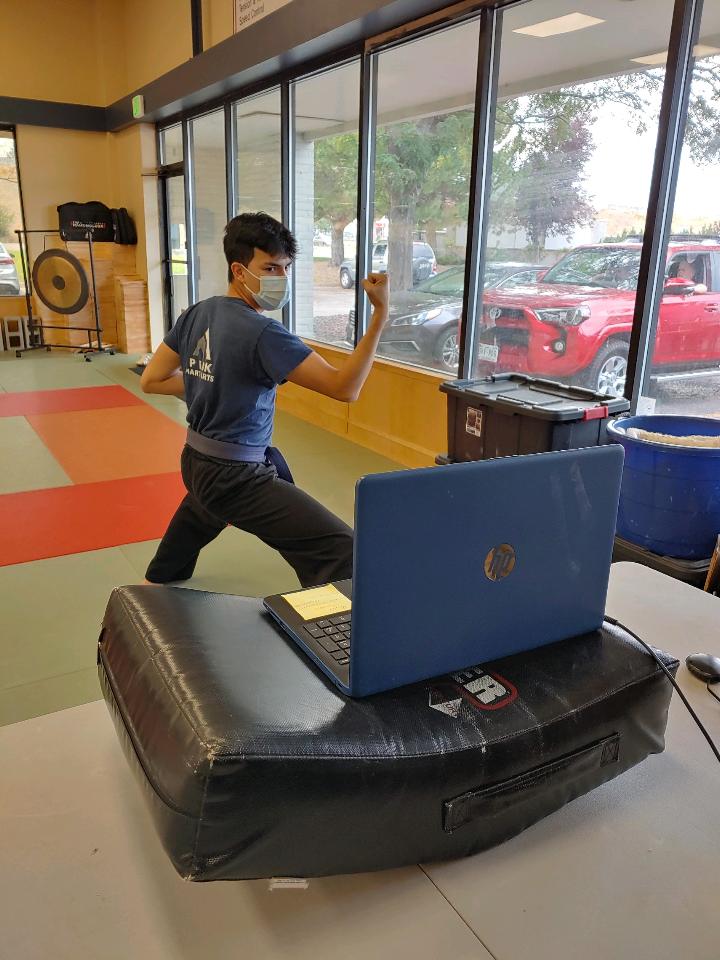 Online Classes & Training Videos
Students are encouraged to download and use our new Life Skill App to continue their training from home. We are honored to be a part of keeping life as normal as possible for our students during these uncertain and rapidly changing times. We will continue to release new videos that students can utilize to continue to advance their Soo Bahk Do training.The "Library" sections of the curriculum in the app will receive new content including videos on kicking and punching techniques, basic combinations, forms, and more. Additionally, students can access other class content from some of our associates, including Master Brian Corrales (Corrales Sa Bom Nim), a sixth degree Soo Bahk Do instructor from Salt Lake City, a children's "Skillz" instructor from Florida, and other members of the Soo Bahk Do Federation.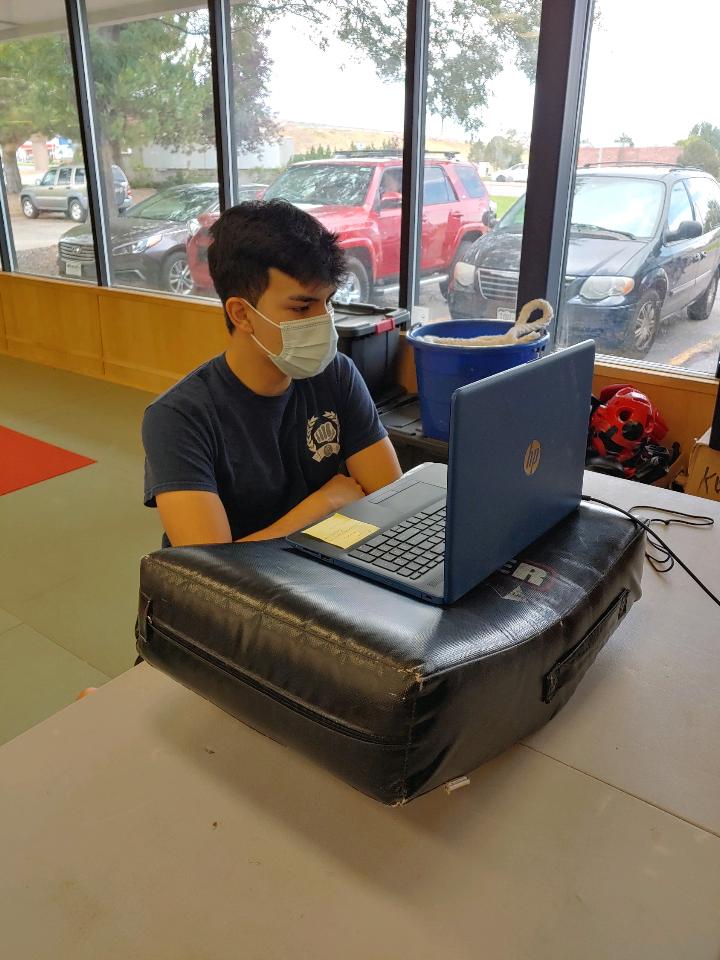 In addition to the class videos in the app, we would like the opportunity to work with our students and families individually. We are currently offering students the opportunity to schedule a 20-minute face-to-face Zoom meeting with Mr. Mitchell and Ms. Bo Chaisin (we will pair you with your instructor).